Porcelain release news round-up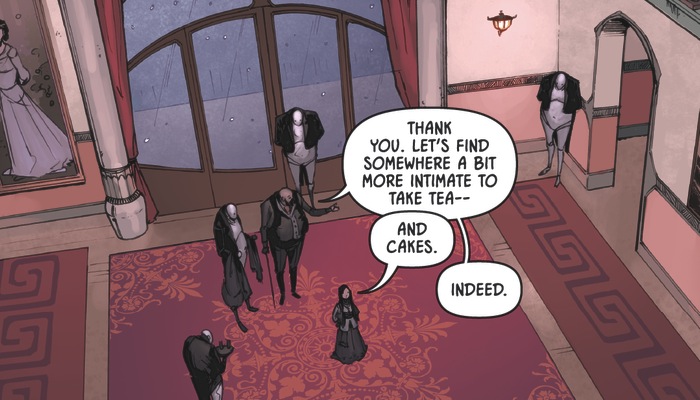 It's been a fantastic couple of weeks for Benjamin Read and Chris Wildgoose's Porcelain: A Gothic Fairy Tale. On July 17th, the second UK print run was released via Diamond Comics, following the sold out UK indie release earlier in the year. A week later this was followed by the wider North American and international release on July 24th; meaning for the first time comics shops outside the UK now have Porcelain in stock.
In the UK for the Wednesday release, the Forbidden Planet International blog kindly ran a Director's Commentary for Porcelain with both Ben and Chris. An in-depth, behind the scenes look at their process and the making of the book, it's well worth checking out. As is their interview with Geek Pride, earlier that same week. Porcelain was also the book of the week at the Book Depository, and they have nearly sold out of their 100 signed copies.
Thanks to Escape Pod Comics, Porcelain was one of the New York Post's hot comic picks for this week. It was also a staff pick for Broken Frontier; HeroesOnline in Charlotte, NC, USA; and All Star Comics in Melbourne, Australia; among others. In addition, Sequential Highway ran a great interview with Ben and Chris, and the House of Betty did a lovely round-up of their own for the North American launch.
Porcelain: A Gothic Fairy Tale is now available in all good comic shops, and it can still be ordered via Diamond's code: MAY131178.
You can also download a PDF version of Porcelain: A Gothic Fairy Tale 12 page preview.