Porcelain UK indie release sells out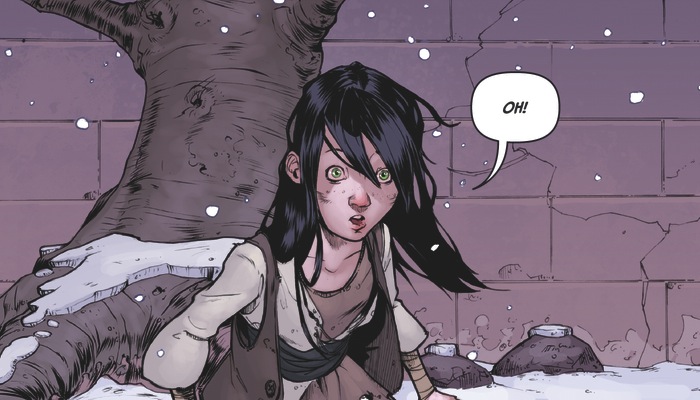 "Porcelain is a gorgeous and haunting steampunkesque fairy tale. Creepy, compelling and beautifully realised." Kurt Busiek (Astro City, Avengers, Conan, Marvels)
"A haunting, umbral, and surprisingly charming story, told with confidence and great skill. I can't wait to see what they come up with next." Antony Johnston (Wasteland, The Coldest City, Alex Rider graphic novels)
We're delighted and overwhelmed by the response to the limited, UK indie release of Benjamin Read and Chris Wildgoose's Porcelain: A Gothic Fairy Tale. In a little over a month, with the support of UK shops and the comic community, we've sold out of our first print run of one thousand copies. More incredible has been the fantastic response to the book from readers, reviewers, our comic creating peers and betters. Thank you, to everyone, for your support and for purchasing a copy.
Although we've now sold out, until the wider release of Porcelain in North America and Europe this summer, Porcelain is still available from the UK shops that have supported us. You can pick up copies, while they last, from Page 45 (Nottingham), Travelling Man (Leeds, Manchester, Newcastle and York), Gosh! (London), Orbital (London), Ace Comics (Colchester), Chaos City (St. Albans), Destination Venus (Harrogate), OK Comics (Leeds), and Paradox (Poole).
"Absolutely remarkable. Never in over two decades have I witnessed such a zealous reaction to a new creative team and a publisher's first-ever graphic novel in advance of publication." Stephen L. Holland, Page 45
"Porcelain is a bona fide hit at Travelling Man, appealing to lovers of exquisite storytelling, and only held off the top spot in sales by the latest League of Extraordinary Gentlemen!" Simon Campey, Travelling Man
None of this would have been possible without the support of the comic community, and we're incredibly grateful for all of the mentions and RTs on twitter, Facebook likes and comments, posts and reviews that people have taken the time to write and share. Thank you.
You can find quotes from and links to a selection of reviews below, or listen to recent podcasts by Small Press Big Mouth (episode #42), NonCanonical (episode #152), and The Orbiting Pod (episode #103).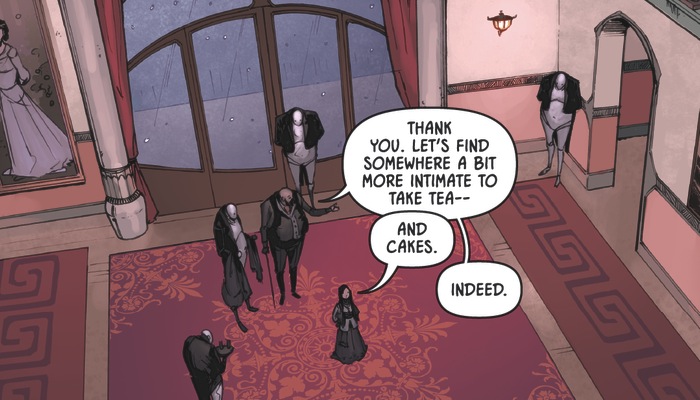 "The story is creepy, compelling, and not without its savage turns. There is a dark heart to this tale, which treads the fine line between fairy tale and horror story magnificently." Alex Milway, Dork Adore review
"With this release, Improper Books don't just deliver a beautiful, tragic, gothic fairy tale: they set high standards in terms of production and content, on a par with the best of French bande dessinees and the work of ground-breaking British artists such as Bryan Talbot." John Freeman, downthetubes review
"It is absolutely stunning. Even in in the dark, horror-tinted depth of my imagination, I didn't guess what was around each turn before I got there, and yet the story fell wonderfully into sequence like a centuries-old fable." 0z, House of Betty review
A preview of the first 12 pages is available below and as a PDF download.
You can also download a PDF version of Porcelain: A Gothic Fairy Tale 12 page preview.